The first festival honouring the work of directors of photography, "Moving image", started on 25th of October, at The Yugoslav Film Archive, by an opening speech of a well-known director of photography, Nigel Walters. Nigel is a founder and first president of an international association of directors of photography "Imago". Festival " Moving picture", was organized by the association of Serbian directors of photography. "SAS".
"It is my great honour to be here." said Walters, while congratulating to the director of "SAS" for a start-up of this festival.
"SAS has proven to be one of the best members among other 50 members that Imago counts. Founded as European, yet in time evolved into a world organisation. Our main aim was to upgrade the status of DOP, to make partnerships, understanding and collaboration between these DOP associations world-wide." He also mentioned that, in order to achieve that, a few years ago Imago started a conference of Balkan DOP that took place in Bitola- Macedonia, and expressed the feelings of great pride and its success.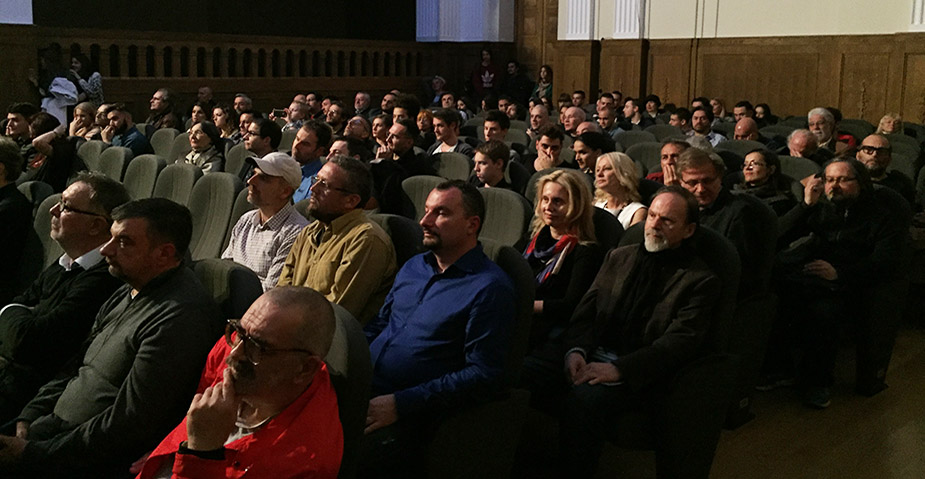 Marijan Vujović the director of The Museum of film archive, also gave an introduction word to many guests gathered.
"We are honoured that the first festival took place at Yugoslav Film Archive, that treasures millions of meters of film tape, which were made exactly by DOPs around the world and around Yugoslav and Serbian countries. That would be the essence of what gave us the possibility to remind ourselves "how it looked" before, as well as to enjoy the aesthetics of that and present time. A suitable reason to start the festival here is a fact that, Yugoslav Film Archive treasures, in its chambers, one of the first Cameras Lumière brothers possessed.
The president of "SAS", Predrag Bambić, highlighted that the DOPs expression, in/by picture at times where technological changes are quite dynamic is hard. It opens up a whole spectrum of varieties to aesthetic solutions that are present in Serbian cinematography too. "Wondering off of the course is quite often the case. But still, these pictures deserve attention." said Bambić while explaining some of the reasons for founding this specialized festival.
He reminded that since it's founding "SAS" succeeded to make laws, in order to adjust itself to other modern organisations, and therefore form a specialized educational association, that will gather all the leading directors of photography in Serbia. Since 2001. "SAS" is a member of European and Wold's association "Imago". "SAS" is quite active member. Presence of many Imago's, much appreciated members, is the best testimony of our success." concluded Bambić.
Festival's director, Milos Spasojevic, said that "importance of this festival is in its uncovering of DOP's profession on film. Often times, it is unnoticeable, yet the very essence of modern film expression.
"Undoubtedly, motion picture is a universal code system all of us speak fluently. Our poetics communicates directly, and without titles. There lies the beauty of DOP's profession." Spasojevic said, and announced, a master class, apart from the competition programme. Master class should teach you the hidden techniques of DOP's profession."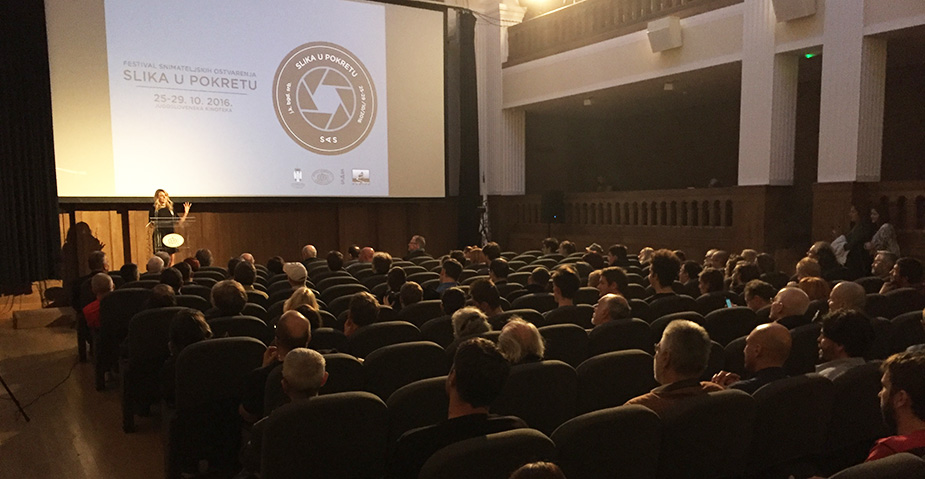 Selector Miodrag Miša Milošević expressed his honour, however described how hard and responsible his participation was while choosing the films and at the same time judging his fellow colleges. "All the movies were quite good, as they had a good technical base, well-versed DOPs, and most of all enthusiasm in such hard times." He added: "The most important criteria was that the movie is a visual whole of a narrative."
"Often times that depends on conditions the crew works in. In order to have good work environment, he/she, should actually have some luck too.
"I think that happened." added Milošević, explaining how he was surprised that in selection of movies there were two female DP.
The opening ceremony introduced the Jury: Timo Heinanen, director of photography from Finland, Goran Mećava (Hrvatska) and Milorad Glušica (Serbia). They will be the ones to hand the prize for the best DOP's work and innovation in visual approach to film photography.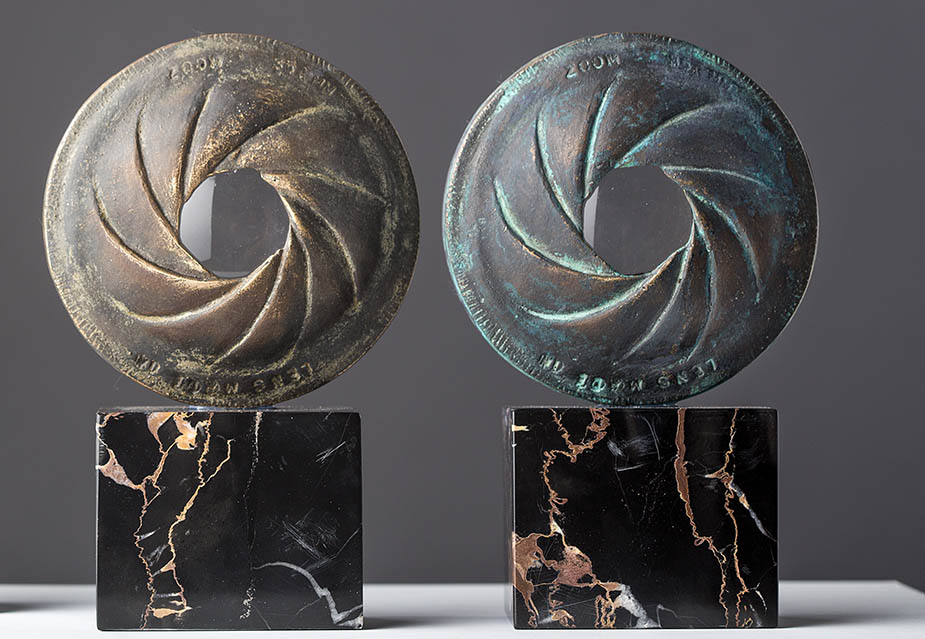 Prize for overall participation in shaping the aesthetics of film photography, "SAS" gave to Radoslav Vladić, eminent DOP and professor of photography, camera and above all, great artist who added up a significant piece to the contents of motion picture in Serbian cinematography.
Radoslav Vladić didn't make the appearance, but he presented the video in which he expressed the gratitude on the prize, coming from his fellow colleges, hoping that this festival will become a tradition.
Vladic suggested:
"…Us who deal with picture, know that it can influence one's psychological state greatly. It can affect its state of mind and moods. In my experience I was always drawn close towards those magic images coming from the movies …"
After the ceremonial opening of the festival, screening of a feature-film "Titles are unnecessary" took place. It is a story about Laslo Kovac and Vilmosh Zigmund. Two directors of photography coming from Hungary leaving a great mark on American cinematography. Director James Kresantis had an opportunity in L.A. to see a promo of "SAS", so he decided to give his film for screening free of charge, at the festival "Motion picture".
Competitive program will be open till 29th of October. Films shot during the last year will be presented in small theatre: "Otadžbina" (Patria – D.O.P. Miladin Čolaković), "Procep" ( Rift D.O.P. Dimitrije Joković), "Amanet" (Testament D.O.P. Igor Marović), "Igra u tami" (Darkness D.O.P. Miloš Kodemo), "Vlažnost" ( Humidity D.O.P.Maja Radošević), "Paluba ispod Terazija" (Signature work D.O.P. Predrag Bambić), "Dnevnik mašinovođe" (The train driver's diary D.O.P.Dušan Joksimović) i "Otvorena" (Open wound – D.O.P.Ivana Rajić).
Free entrance is available for screenings and for three master classes. Lectures are at multi-medial lecturing hale at Museum's Film archive, 26-28th Oct. Starting at 12.
Lecturers are Timo Heinanen, Nigel Walters and Milorad Glušica.