The first festival of cinematographer achievements "Moving image" is over.
The festival lasted for 4 days, and it had 8 feature films in selection.
Jury of the festival were very well known cinematographers from Europe, region and Serbia, Timo Heinanen (Finland), Goran Mećava (Croatia) and Milorad Glušica (Serbia).
They awarded two award. Award for best cinematographers work was given to Dušan Joksimović for feature film "Diary of train machinist" and award for innovation in visual approach in film photography was given to Ivana Rajić for film "Open wound".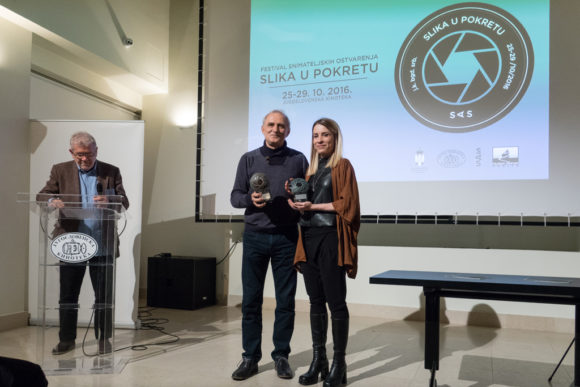 Serbian association of cinematographers gave the award for artistic contribution to film aesthetic to Radoslav Vladić.
Guests on the first festival were Nigel Walters, honorary member and former president of IMAGO who opened the festival and Pol Rene Roestad, current president of IMAGO who has closed the festival.
During the festival there were three master classes which were very successful. Master class lecturers were Timo Heinanen, Nigel Walters and Milorad Glušica.